Hey!You can call me Sween. I'm a New York native.
I'm always looking to chop it up about modern tech, product management, sports, rap music, sneakers, or business.
---
What do I do... for a living?I make apps, websites, and digital experiences come to life. For a snapshot check out what I did professionally for the past few years. At work, you can find me running product discovery, creating rapid prototypes, tying product decisions back to business goals, and enabling designers and developers to generally do their thang. I've been in this [product] game for years... It's made me an animal.Provide objectives with/for me along with autonomy and I'll help your design, development, and business groups cut through the noise to simplify complex challenges and work iteratively.
---
2013-2023
Get a glimpse of start-ups, agencies, & public co's that I've worked for:Gwynnie Bee
NYSHEX
Peloton
Roko Labs
Sneakers Apps
RoadRunner Recycling
---
My Story...I started my career on Wall Street after studying Philosophy in school at Binghamton University. Seeing that technology was eating the world (s/o Andreesen Horowitz) I left the street and joined an eCommerce/Subscription startup in NYC to lead operations. My experience at Gwynnie Bee opened my eyes to a lot of things:*Venture-Backed Businesses
*Startups
*Hyper-Growth
*People Management
*Product ManagementBuilding something new or working with an early team going from 0-to-1 is very appealing to me. I've been fortunate enough to work with high integrity and high-performing peeps at growing tech-based companies since this pivot. My start up experience has has formed pillars of my personal business rules:*Be authentic
*Take on stuff you're uncomfortable with
*Know your worth
*Always have a phone charger
---
Fast forward to today and I'm knee-deep in software product management. I hypothesize, prototype, validate, build, test, rinse and repeat. This can span across almost anything digital and my biz chops are strong too.My ultimate goal is to work with a group of people that share my passions (& levels of integrity) while we build something that makes people's lives easier or more enjoyable... and turns a profit.To learn more, chat, or see what I'm up to check my Twitter or email me.

Position: Product ManagerI was recruited to join RoadRunner's growing product team after the overall technology team doubled 3x in one year.The tech-based recycling company operates in 20+ markets across the US and has a suite of products including customer-facing, internal, mobile, and web. Leveraging machine learning we find savings for most businesses, support green initiatives, and increase recycling rates in an industry agnostic setting.I lead RR's first customer-facing product (launching q4 2022) and a suite of internal Enterprise products that focus on supporting overall business growth and improving UX for legacy internal systems.
Position: Product ManagerI joined this awesome mobile first agency to help manage the end-to-end development of software products. We develop native, cross platform, and progressive web apps to help clients meet consumers where they are (and where they'll be). With a creative backbone we use technology to serve business owners needs and rely on awesome design, extensive research and strong testing to execute, deliver and exceed expectations.Products I've worked on:-Cross platform Hotel & Travel app for customizing your accommodations prior to arrival
-Booking tool for a high end car business/ecosystem
-eGrocery service for mid tier grocers in urban areas
-Virtual event hub and video streaming hub (Public Company)
-Multiple Shopify Stores
-Custom, data visualization tool for a large design/creative collective
-Mobile & Website retainers for monthly support and maintenance

Position: Product ManagerI managed the end-to-end development of software products. Becoming an extension of the business stakeholder's product team I always learned about and supported a client's vision, took time to understand the problem space, conducted market & competitor research... and then we'd be off to the races with concurrent roadmap creation & management, prototyping, constant delivery & agile iteration.Products I've been a part of launching:
-Engineering report and quoting tool for an industrial manufacturer
-HR reporting tool allowing victims to create and submit a report of harassment
-Document management platform for global shipping and logistics company

Position: Program Management, Beta TestingI worked with the Program Management team coordinating beta tests for the Peloton Treadmill
before it hit the market. My time was split across: user interviews, QA testing, bug tracking, and data analysis. My affinity for fitness and technology made this job one of the best stops along my career.

Position: Product Operations
NYSHEX was a pre-revenue startup. Since I had a background in global equities markets, and extensive experience with technology startups they recruited me to be one of their first hires with the operations team. I was one of the first 15 employees and began working closely with the product and engineering teams. My greatest contributions were revamping the user journey and improving lead capture and onboarding metrics

Position: Operations Manager
Gwynnie Bee was the first subscription-based eCom clothing rental for plus size women. In 2013 I joined as an early operations hire without knowing a thing about women's clothing.I did know that their technology was top notch, the team was stellar, and the business model was fantastic. My greatest accomplishments were managing a shipping department that grew daily volume by 25x in under a year, and helping transition from NYC to Columbus,Ohio as the company scaled.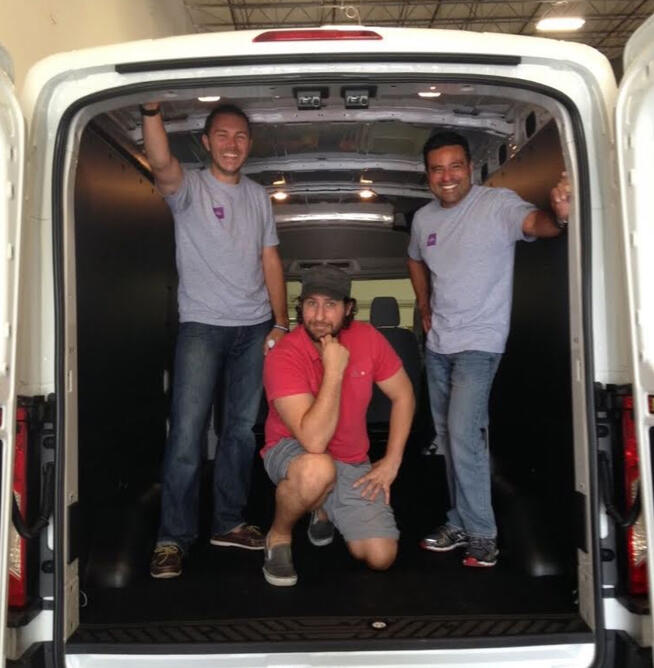 Product Reviews
To better learn about modern mobile UX/UI and to help show expertise in mobile product management I started breaking down mobile apps in 2019. I built a small library for case studies and general marketing content for an agency I worked for. These were 100% conducted by me and presented to a team.TwitterClubhouseNBA Live: Games and Scores AppCash AppLocketNike SNKRS
Get ValueDo you need an affordable, experienced, no bullshit product consult?I offer free-trial and hourly sessions to review, tare down, and direct areas like:
-User Journey mapping
-User onboarding (mobile)
-Persona building
-Sprint Management
-Confluence/Jira (setup and usage)
-Google Analytics (setup and usage)
-Product Launch planningEmai me or find me on Twitter; Use the icons in the footer chief!